Véto-pharma supports the largest European companies in the veterinary sector.
---
Véto-pharma is not only a major actor in honeybee health but also one of the key players in animal health through a tailor-made development and manufacturing offer with high added value.
More than a standard CMO (Contract manufacturing organization), our bespoke CDMO (Contract development and manufacturing organization) allows us to support our customers in their projects in the veterinary pharmaceutical and food supplement sectors. We have been research tax credit-certified since 2014.
We rely daily on our 6 values which are an integral part of our business and know-how. These values help to energize our development strategy and guide our decisions for a sustainable future.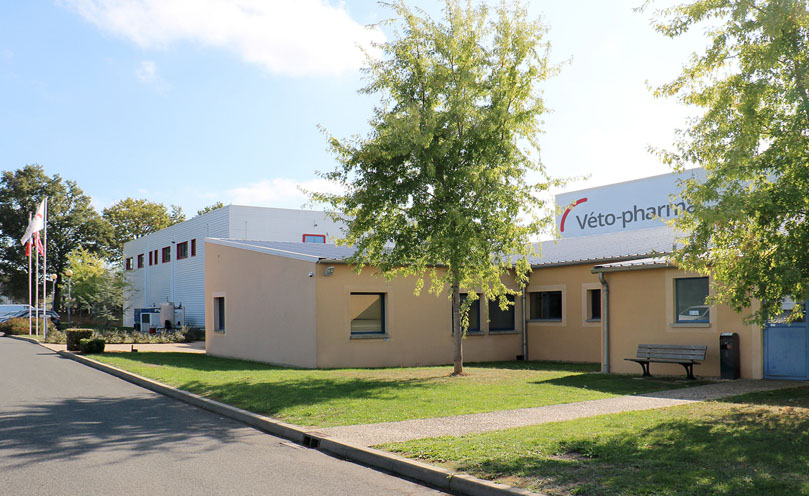 Véto-pharma GMP production plant located in the heart of France
---
Our industrial plant, located in Center of France since 1988, covers an area of 10,000m2 in a pharmaceutical-quality environment. Our GMP (Good Manufacturing Practices) facilities are dedicated to developing, producing, and packaging non-sterile veterinary products for external or oral use.
Our approach is to manage our resources and our investments in a responsible and agile way, with the conviction that we are acting sustainably for all.
Total site area, in square meters
Production areas (liquid, semi-liquid and extrusion)
People at the production plant
Warehouse capacity, in square meters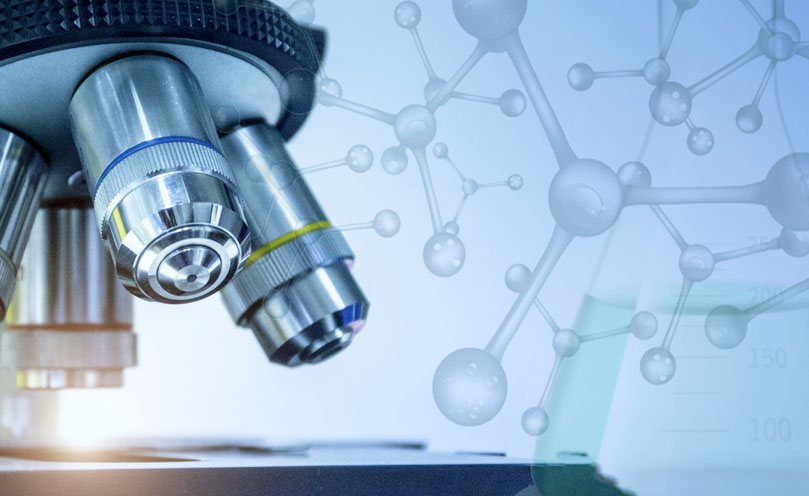 Formulation development and industrial transfer offer
---
Our team of engineers and technicians work in 2 areas
Proactive development for minor species like honeybees or the licensing of products indicated for treating major species such as cattle, pigs…
Ad-hoc development based on the specifications of our clients (substitution of raw material, adjustment of formula and/or manufacturing process, etc.).
Our product and formulation expertise
Medicines (non-injectable, cytotoxic and ß-lactam).
Hygiene and care products.
Food supplements.
Formulation forms
Liquid (emulsion, solution, suspension).
Gel, paste, cream, ointment, etc.
Extruded forms including drug polymers, collars…
Our Analytic development offer
---
Comprehensive development of an analysis method to quantify a compound contained in a finished product.
Adaptation of an existing method in case of product reformulation (change of form, excipients, or industrial manufacturing process).
Completion of product analysis during development (formulation) to verify the stability of the product over time.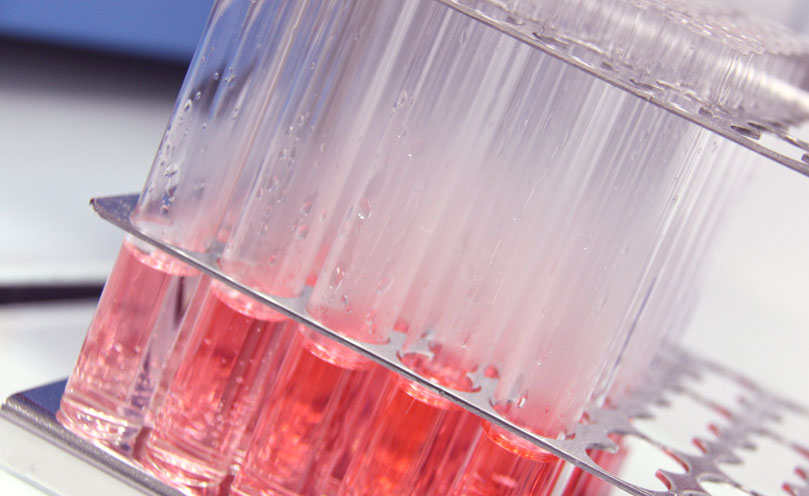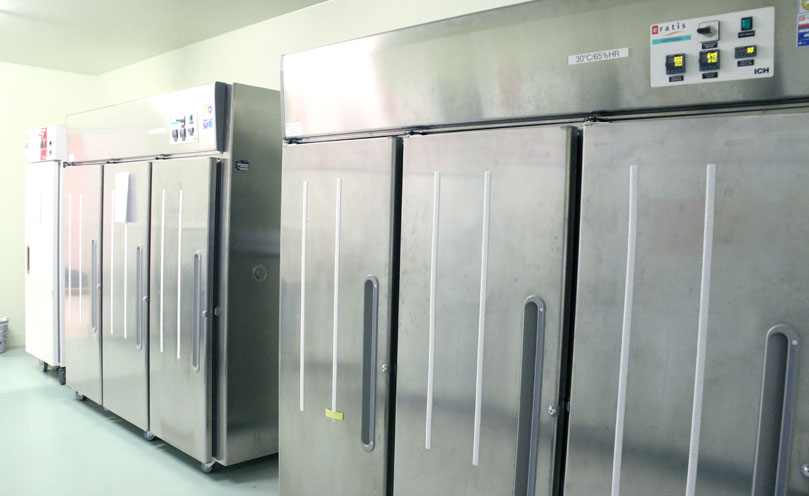 Our stability studies offer under ICH condition
---
Our GMP laboratory is equipped to carry out stability studies as part of your development projects or as post-marketing surveillance. Véto-pharma offers a large storage capacity within climatic chambers under ICH conditions for initial (real or accelerated time) or ongoing stability.
What are the temperatures and percentages of humidity? in our climate chambers?
25°C / 60 % HR
30°C / 65 % HR
40°C / 75 % HR
Our climatic chambers are under surveillance 24 hours a day 7 days a week, in line with pharmaceutical requirements.
Our contract manufacturing and bulk, primary and secondary packaging offer
---
3 manufacturing workshops on different production and packaging lines:
Liquid (emulsion, solution, suspension).
Gel, paste, cream, ointment, etc.
Extruded forms including drug polymers.
With great batch size flexibility and a range of large and small pack sizes.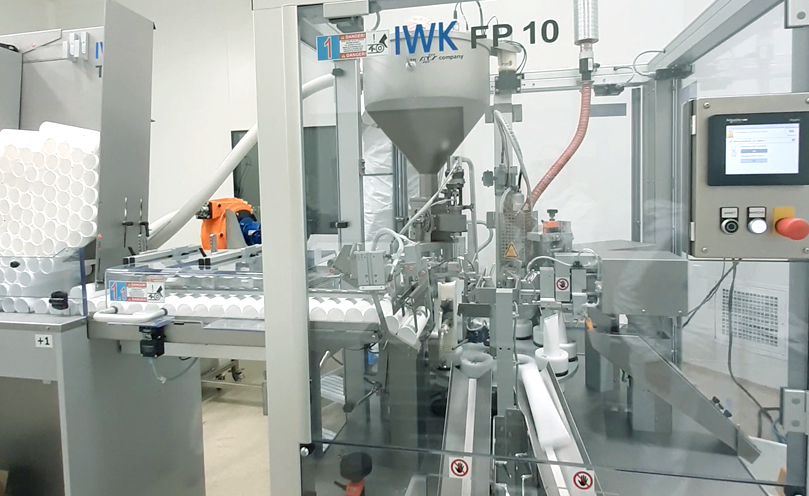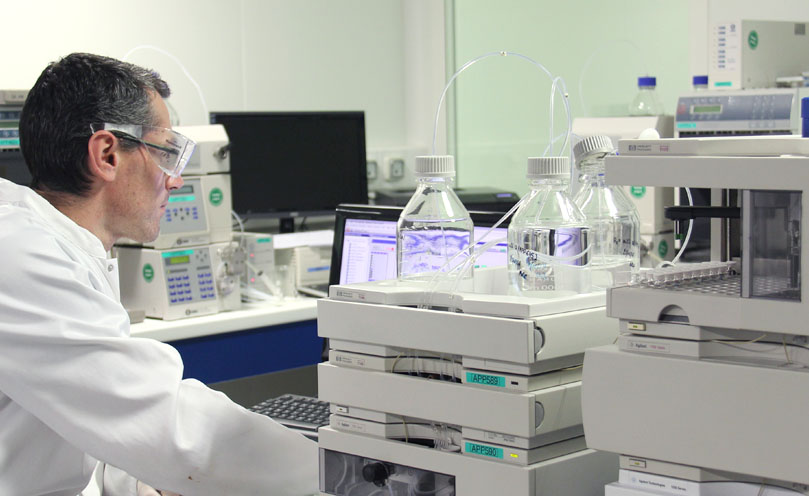 CDMO: our Quality Control offer
---
Our Quality Control laboratory guarantees the conformity and quality of products from raw materials to finished products.
Our laboratory offers on-demand services. It is also capable of conducting significant analysis projects, including physicochemical analysis, identification and dosage.